July 11–September 20, 2009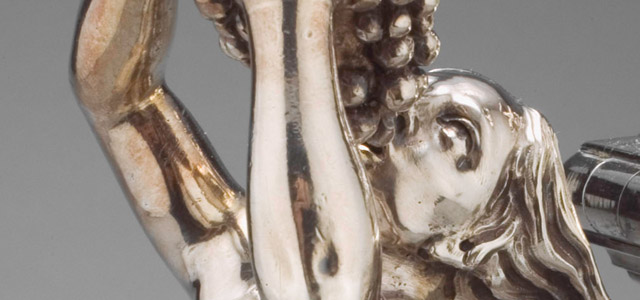 Continuing the celebratory summer mood initiated by the historic Modern Wing opening, this exhibition marks the first time a fine arts museum has explored art through the vine.
Wine has played a role at the Art Institute of Chicago almost since the museum's inception in 1879. A major European expedition to acquire classical antiquities for the fledgling collection in 1889 resulted in the purchase of several pots originally used for serving and storing wine. In 1890 the Art Institute made its first serious foray into the realm of Old Master paintings with the purchase of 12 Netherlandish works, including Jan Steen's Family Concert which shows guests drinking out of distinctive Dutch wine flutes while listening to music. In 1927 the Art Institute purchased half of the Jacques Mühsam Collection of European glass with funds provided by Julius and Augusta Rosenwald, providing the museum with superlative examples of wineglasses from the 15th to the 19th century. This cross-departmental exhibition presents nearly 300 wine-themed objects, including selected loans from other institutions and private collectors, tracing this beloved libation's surprisingly significant role as a stimulus and source of artistic endeavor from ancient times through the modern day.
---
Charles Frederick Kandler. Wine Jug (detail), 1739/40. Silver. Gift of the Antiquarian Society.