Help with Downloading and Installing QuickTime
STEP 1:DOWNLOAD (from Web site)

STEP 2:INSTALL (onto your computer)

1:DOWNLOAD

On the QuickTime Web page, you will need to fill this form out.

Select your operating system.

Click the Download QuickTime button.

It will automatically begin downloading the QuickTime.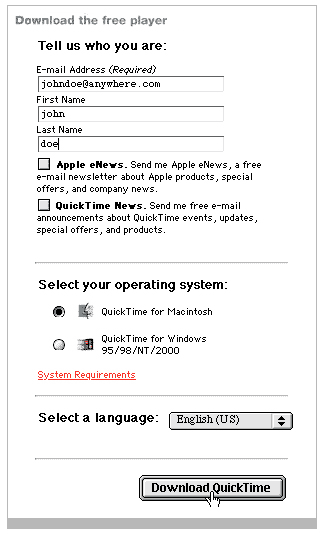 2: INSTALL
After downloading, 2 files will be on your Desktop:
QuickTimeInstaller.bin and QuickTime Installer.

Click on QuickTime Installer to begin installing the software.
You should then see the following window.
Click on Agree.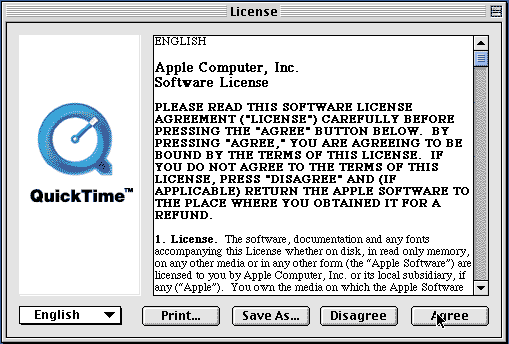 Choose Minimum as your Installation Type.
Then Click Continue.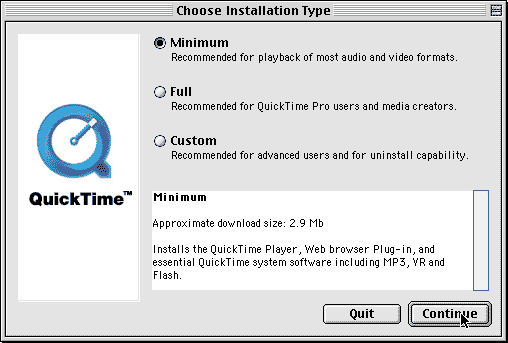 You do not need to fill out this form unless you are purchasing QuickTime Pro.
Click Continue.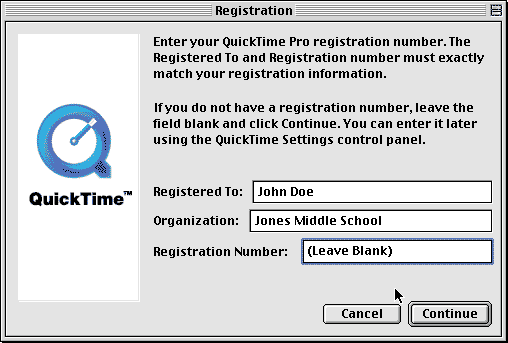 Make sure that you are connected to the internet.
Click Continue.
This window will appear when the software is being installed.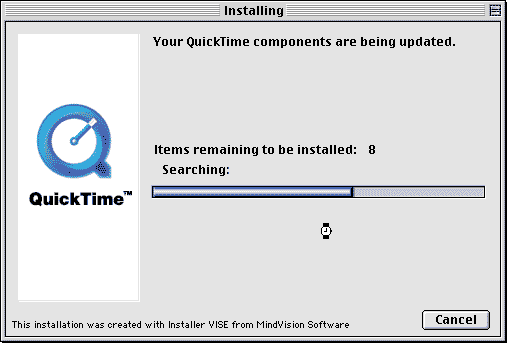 When the installation is complete click on quit.
You can now trash the QuickTime Installer and QuickTimeInstaller.bin files.
You can now view the "STORIES" and "CLOSE-UPS" in Cleopatra.
Optional:
Under the Connection Speed menu select, the correct setting for your modem.
Setting it to a higher connection speed will download larger files, but will increase download time.me.