The New Mobile Experience
The Art Institute of Chicago's
Official Mobile App
Features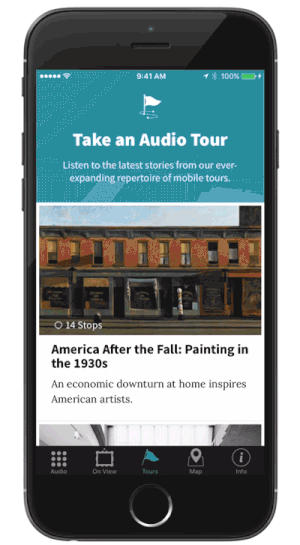 Take an Audio Tour
The Art Institute of Chicago is home to thousands of works of art, each with its own story to tell. Experience the collection in a whole new way with a fresh selection of audio tours. Each tour offers behind-the-scenes anecdotes, a diversity of expert voices, and music to transport you into the artworks. With new tours added all the time, each visit is sure to be unique.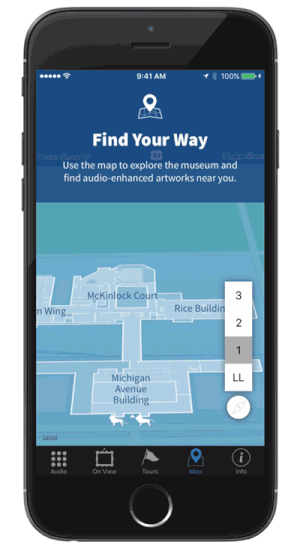 Explore the Map
Orient yourself in the galleries and discover nearby artworks with the location-aware interactive map. Find familiar works or uncover new favorites while you explore the museum. The mobile map lets you peruse the galleries anytime, anywhere.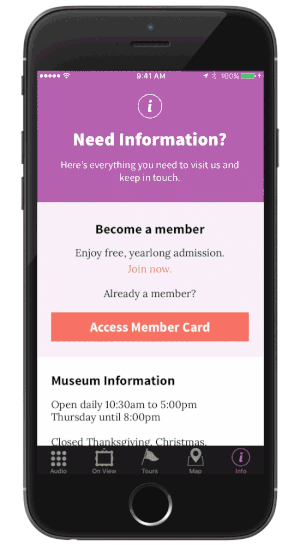 Access your Member Card
Members can access a digital version of their member card to enjoy all the museum's on-site benefits, including access to the museum's Member Lounge, previews of special exhibitions, exclusive lectures, and more.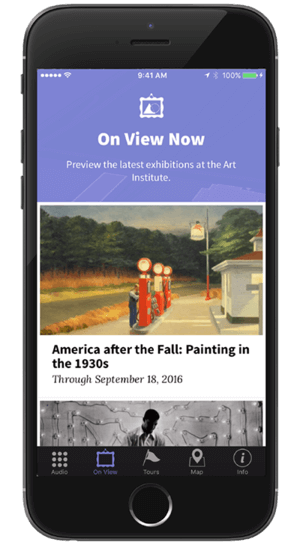 See What's on View
Preview the latest exhibitions at the Art Institute. Learn about current and upcoming shows to help plan your next visit.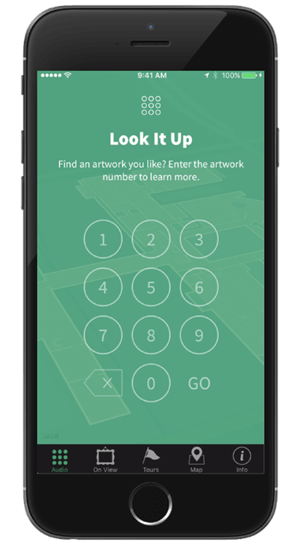 Look It Up
Find an artwork you like? Use the three-digit number listed on the artwork label to access audio content.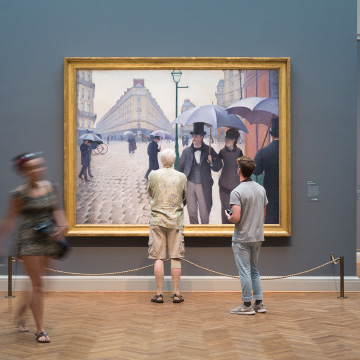 The Essentials Tour
Discover stories behind some of the museum's most iconic artworks—with a soundtrack that features Andrew Bird, another Chicago essential.
Listen to the stop below:
Nighthawks
by Edward Hopper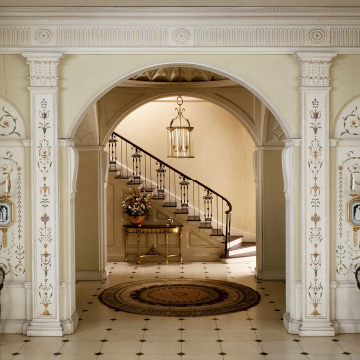 Magic of the Miniature
Travel back in time through the magic of the Thorne Rooms, the product of one woman's fabulous obsession with the smaller things in life.
Listen to the stop below:
A:37 California Hallway
by Ms. James Ward Thorne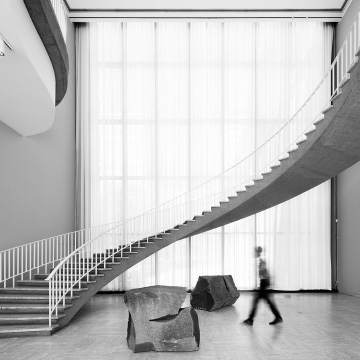 "City Within a City" — The Architecture Tour
Experience the museum in a new way as you uncover the history, significance, and secrets of the museum's storied architecture.
Listen to the stop below:
Chicago Stock Exchange Room