October 10, 2009–January 3, 2010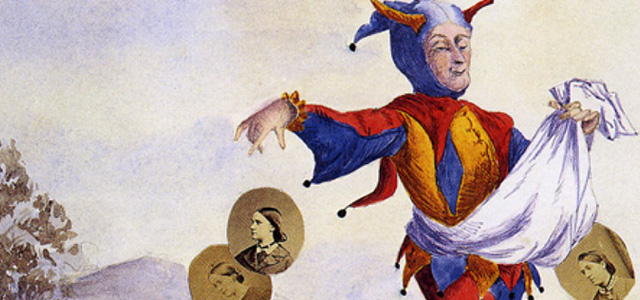 Collage is commonly thought of as a modern art form, but the act of "playing with pictures" has a long, rich, and surprising history. Sixty years ahead of the avant-garde—and more than a century before Photoshop—aristocratic Victorian women were already experimenting with photocollage. This world-premiere exhibition is the first to comprehensively examine this little-known phenomenon, presenting many eye-opening works that have rarely—and in many cases never—before been displayed or reproduced. See Playing with Pictures at the Art Institute before it travels to the Metropolitan Museum of Art in New York and the Art Gallery of Ontario in Toronto. It might change the way you look at the Victorian age.
---
Maria Harriet Elizabeth Cator. Untitled page from the Cator Album (detail), late 1860s/1870s. Hans P. Kraus, Jr., New York.