Lesson Plan: Silk Road Envelope Book Project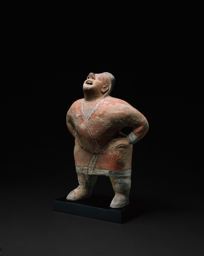 Name: Patricia Rain Gianneschi-McNichols
School: George B. Armstrong School of International Studies
Subject Area: Art
Grade Level: Sixth to Eighth Grade
State Goals
25: Know the language of the arts. Understand the sensory elements, organizational principles and expressive quality of the arts.
26: Through creating understand how works of art are produced. Apply skills and knowledge necessary to create in one or more of the arts.
27: Understand the role of the arts in civilizations, past and present. Analyze how the arts function in history, society and everyday life. Understand how the arts shape and reflect history, society and everyday life.
Objectives
Students will:
Learn about the stories of the Silk Road through art and literature.
Create a thematic envelope book during a 45-minute art period to be used in their study of the people, art, and culture of the Silk Road. Each page of the book will include an area for a language arts connection, narratives, poetry, and storytelling.
Collect, draw, and take notes to highlight the life and culture of the Silk Road.
Write I Am poems to assist in organizing their assemblage books.
Gain experience with several art applications over the course of study: collage embellishment, paper collage, printmaking, crayon etching, crayon resist, stenciling, rubbing and folding, and paper dolls.
Materials/Resources/Gallery Objects
4 or more 6 X 9 inch manila envelopes
4 or more bamboo skewers
Rubber bands
Bamboo pens and ink
Decorative papers
Ribbons, beads, string, yarns
Construction papers
Glue sticks
Yes Paste
Scissors
Markers
Colored pencils
Maps of the Silk Road
Alphabets from languages spoken
Masking tape
Pencils
Cut paper for each envelope for field trip work in the galleries, and exhibits
Books:

The Silk Route: 7,000 miles of History by John S. Major
Marco Polo: A Journey Through China by Fiona MacDonald
We're Riding On A Caravan by Laurie Krebs & Helen Cann
Marco Polo For Kids by Janis Herbert
Making Books by Kathy Millbroo
The Decorated Page by Gwen Diehn
Pockets, Pull-outs, and Hiding Places by Jenn Mason
Stories From The Silk Road by Cherry Gilchrist
Saladin: The Muslim Warrior Who Defended His People by Flora Geyer
Traveling Man: The Journey of Ibn Battuta, 1325–1354, by James Rumford

Web sites

Procedures
Students will enter the classroom hearing the sounds of The Silk Road Ensemble (see Silk Road Project website). Provide a multi-sensory
experience. Images from the Silk Road are playing on the LCD projector.
Students will hear a story from the Silk Road to familiarize them with names & locations, cultural practices, and peoples found along the Silk Road. (See Materials/Resources above for book suggestions.)
Papers, glues, scissors are distributed around the tables in the art room.
Students create a title page on envelope one (e.g., "The Silk Road" and their name).
On each of their envelope pages, students write, or cut and paste letters, or create their own style of calligraphy using the following poetry prompts
I Am From … name four locations along the Silk Road
I Am From … name three foods along the Silk Road (as if the foods were talking)
I Am From … name three events or important dates from the Silk Road (as if the events or dates could speak)
I Am From … name three or four teachings from different cultures along the Silk Road (as if the teachings spoke)
Based on the text above (I Am From …), students collect and create the elements for their assemblage book project, some content for which will be developed during and following their field trips
Students will complete assembly of their envelope book. (See diagram of Envelope Books/Portfolios)
Cut small corner out of the "top" of each envelope.
Make four cuts into one edge of each envelope, 2 inches apart. Do not cut bottom. This serves as the back of the book.
Use a bamboo skewer to weave the folds together on each envelope. Use pointed end of skewer to weave. Place rubber band behind skewer to hold in place.
Students may add ribbon, yarn or strong and beads to embellish.