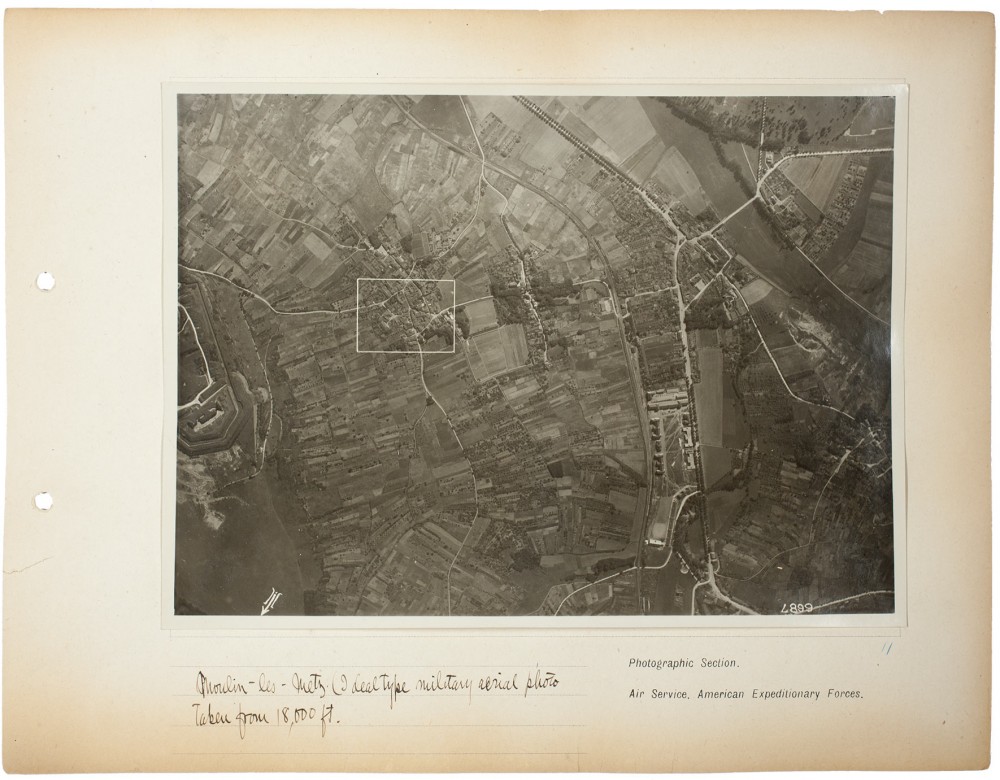 Gelatin silver print
Gift of William Kistler, 1977.687
Steichen likely saw this photograph as "ideal" due to the lack of distortion from side to side. Achieving this required that the camera be held perfectly perpendicular to the ground—not an easy feat while avoiding ground fire and enemy aircraft. Steichen wrote admiringly of German aerial cameras that automatically printed the angle of photography onto the margins of the negative, making it easy to correct the distortion in the darkroom.
Inscribed recto, in negative, lower left, diagonally, in white: "[arrow pointing down]"; recto, in negative, lower right, upside-down, in white: "6687"; inscribed recto, on album page, lower left, in black/brown ink: "Moulin-les-Metz (sic). (Ideal type military aerial photo / Taken from 18,000 ft."; printed recto, on album page, lower right, in black ink: "Photographic Section. / Air Service. American Expeditionary Forces."; inscribed recto, on album page, lower right, in blue ink: "11"; unmarked verso