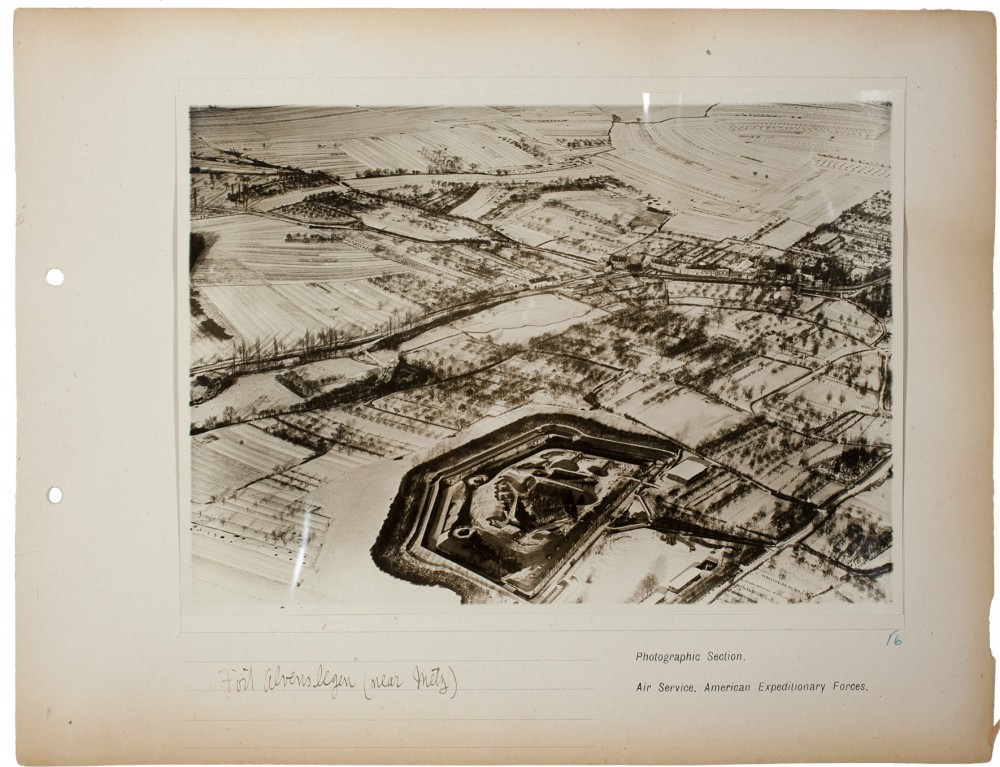 Gelatin silver print
Gift of William Kistler, 1977.692
Though Steichen captioned this as Fort Alvensleben, it is actually Fort Kameke (known in the present day as Fort Déroulède), another outpost in the series of fortifications around the town of Metz, whose location near the border of France and Germany caused it to change hands several times. Though it is now part of France, during World War I it was considered a German stronghold. Fort Douaumont, a photograph of which is also included in this album (Plate 45), was also included in this ring of fortifications.
Inscribed recto, on album page, lower left, in black/brown ink: "Fort Alvenslegen [sic] (near Metz)"; printed recto, on album page, lower right, in black ink: "Photographic Section. / Air Service. American Expeditionary Forces."; inscribed recto, on album page, lower right, in blue ink: "16"; unmarked verso