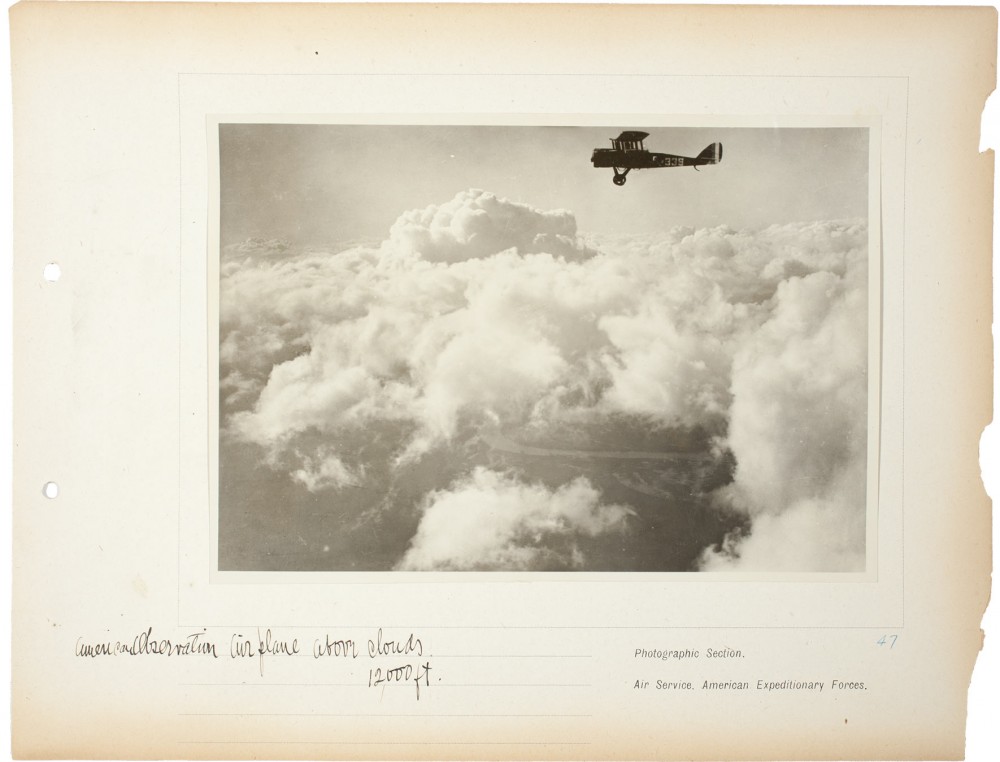 Gelatin silver print
Gift of William Kistler, 1977.723
By all accounts, Steichen thrived in the AEF: his knowledge of France's language and culture, as well as his ability to navigate bureaucracy and solve problems, served him well. But as the AEF struggled to comprehensively outfit and supply an overseas force, he was tested. Steichen reported that 87 percent of all photographic equipment and materials were purchased in France, and this was mirrored in the aircraft that the AEF used. The model of plane seen in this photograph, an American-built De Havilland 4 (DH-4), was intended to be the AEF's primary aircraft.
When the DH-4s started to arrive in quantity from the U.S., it was discovered that the weight and size of the De Ram cameras, each of which contained 50 18 × 24 cm glass photographic plates and weighed 90 pounds when fully stocked, were incompatible with the aircraft. Plans to produce a version of the DH-4 specially outfitted for the De Ram were not realized before the war's end, and the mounting of the De Ram in different models of airplanes remained an improvised affair.

Inscribed recto, on album page, lower left, in black/brown ink: "AmericanObservation [sic] Air plane [sic] above clouds. / 12,000 ft."; printed recto, on album page, lower right, in black ink: "Photographic Section. / Air Service. American Expeditionary Forces."; inscribed recto, on album page, lower right, in blue ink: "47"; unmarked recto