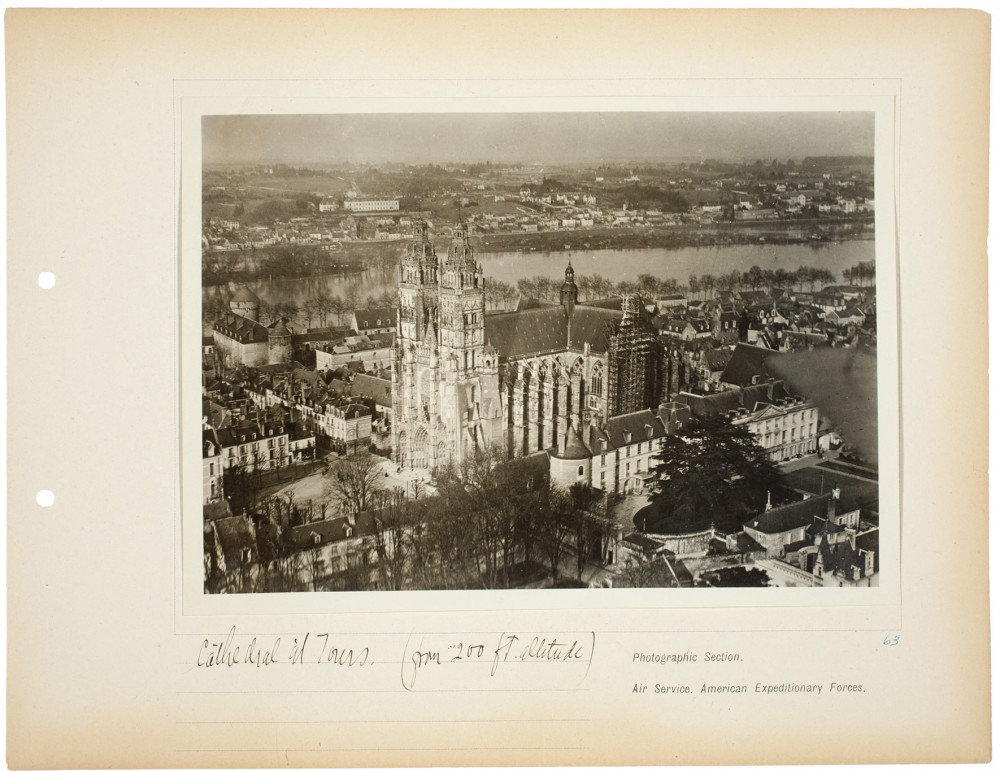 Gelatin silver print
Gift of William Kistler, 1977.739
Following the armistice, Major General Mason Patrick, chief of the Air Service, issued an order to compile ground and aerial photographs of the areas covered by American military operations. Steichen remained in France to coordinate systematic documentation and generate reports promoting the role of the Photographic Section. The historical implications of the project intrigued him: "These aerial photographs, which have rendered a signal service during the conduct of the war," he wrote, "are now an historical legacy to the nation, ready to serve future generations, as an unequaled historical document of the Great War."[1]
Steichen's departure from France in October 1919 did not mark the end of his military career. From 1920 to 1924 he was commissioned as a lieutenant colonel in the Signal Corps Reserve, a title he held on to for years. After retiring from Condé Nast, Steichen rejoined the military to serve as director of naval combat photography during World War II.
Inscribed recto, on album page, lower left, in black/brown ink: "Cathedral at Tours. (from 200 ft. altitude)"; printed recto, on album page, lower right, in black ink: "Photographic Section. / Air Service. American Expeditionary Forces."; inscribed recto, on album page, lower right, in blue ink: "63"; unmarked verso

[1] Edward Steichen, "American Aerial Photography at the Front," The Camera: The Magazine for Photographers (July 1919), p. 366.