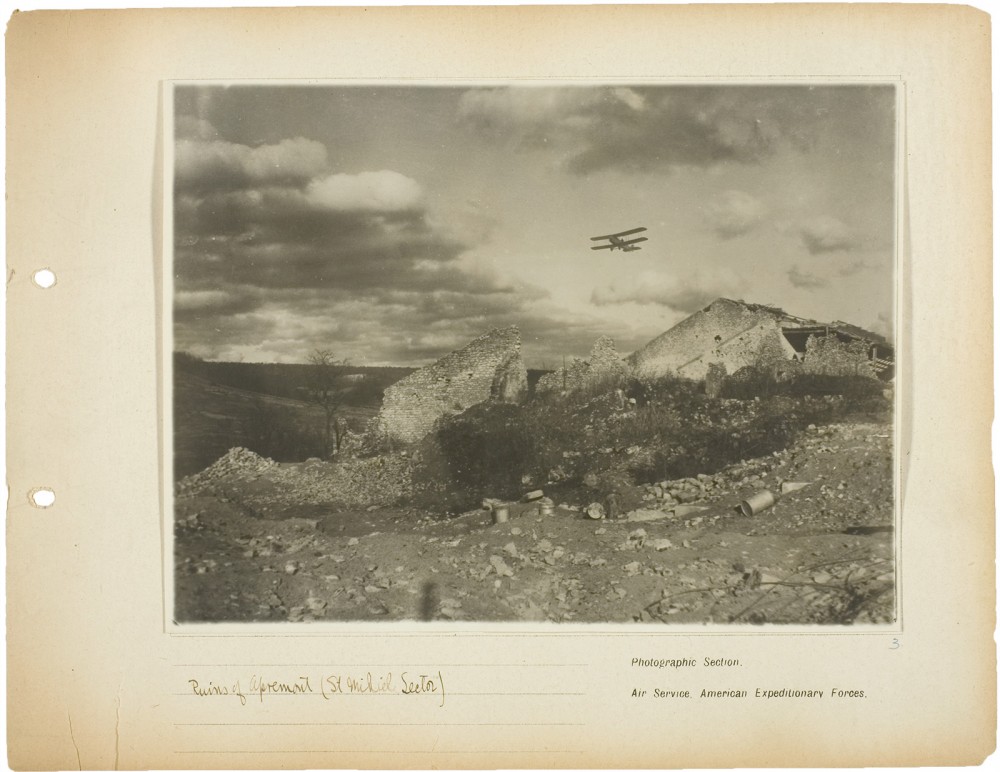 Gelatin silver print
Gift of William Kistler, 1977.679
While the sites included by Steichen in his album do not depict the most significant battlefields of the First World War, they do reflect the AEF's involvement in the conflict. The St. Mihiel sector was the location of the first American-led offensive of the war and was considered a proving ground for the AEF. The American's strategic plan integrated airplane squadrons for both bombing and observation missions, and as a result was one of the largest air battles of the war.
Inscribed recto, on album page, lower left, in black/brown ink: "Ruins of Apremont (St Mihiel Sector)"; printed recto, on album page, lower right, in black ink: "Photographic Section. / Air Service. American Expeditionary Forces."; inscribed recto, on album page, lower right, in blue ink: "3"; unmarked verso