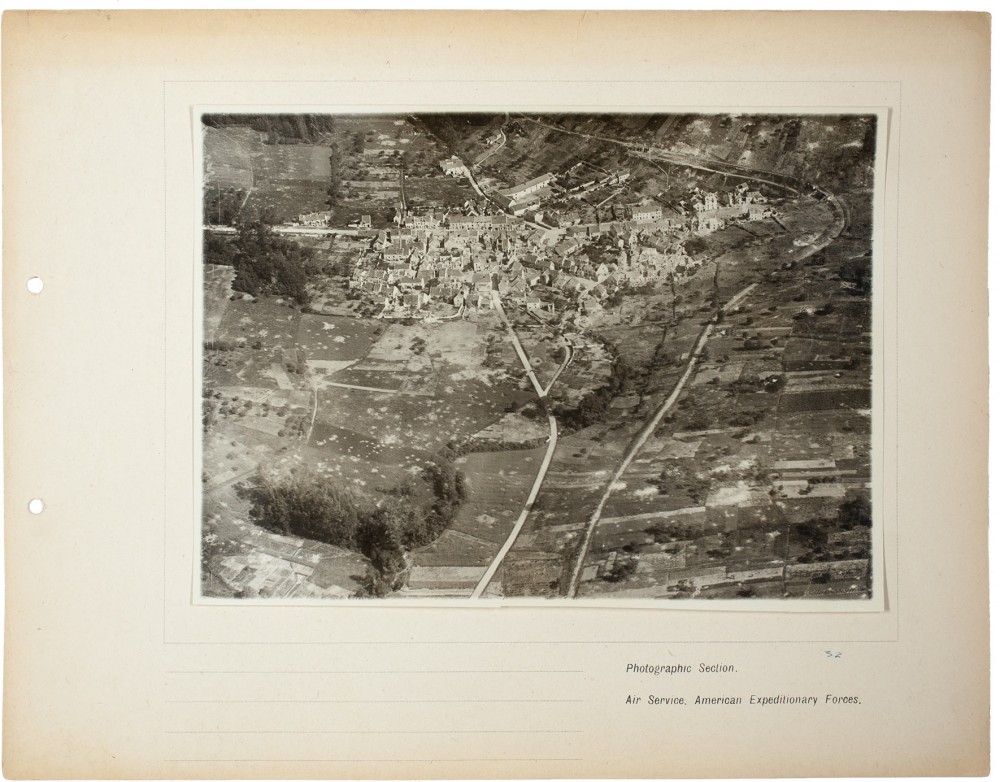 Gelatin silver print
Gift of William Kistler, 1977.708
The capture of Vaux occurred shortly after the Battle of Bellau Wood and was one of the first instances in which American forces showed their ability to execute a successful offensive attack. Aerial photography played a key role in the planning, which took place over ten days of reconnaissance.
This map, used to prepare for the Vaux offensive, combined intelligence from aerial photographs, eyewitnesses, and captured enemy combatants. Photographs of the village were shown to a local stonemason, who helped identify the location of Germans as well as the relative thickness of different building's walls.

Vaux, as one of the first decisive successes of the American forces, was widely and glowingly reported on in the American press.
Printed recto, on album page, lower right, in black ink: "Photographic Section. / Air Service. American Expeditionary Forces."; inscribed recto, on album page, lower right, in blue ink: "32"; unmarked verso