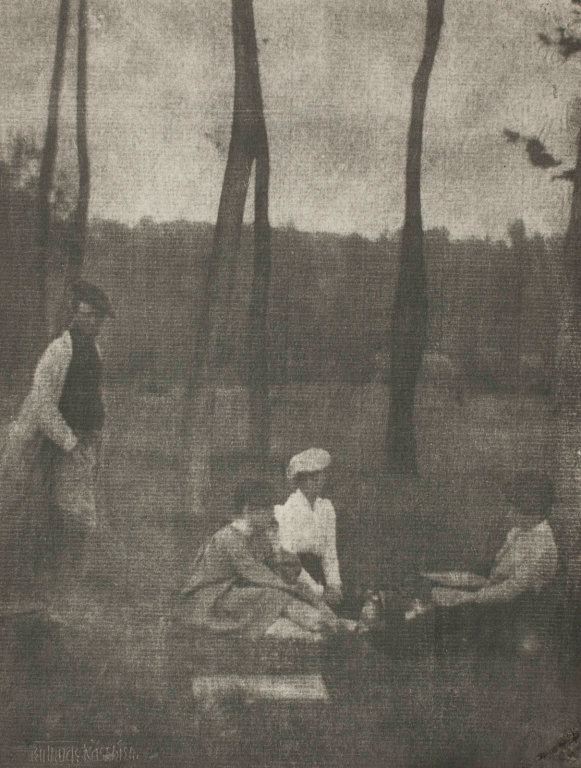 In 1906, seeking a change, Steichen moved back to France with his young family in tow, this time to the countryside outside Paris, where he immersed himself in European modern art. This gum bichromate print by fellow Photo-Secessionist Gertrude Käsebier shows Steichen and his friends, as Käsebier or perhaps her daughter Hermine captioned the original negative, "posed in the spirit of the French Impressionists" in Voulangis, the town where Steichen rented a villa.[1] This idyll ended in 1914 when, under the threat of advancing German troops, Steichen and his family fled back to the United States.
Figure 1. Gertrude Käsebier (American, 1852–1934). Serbonne, 1901. Gum bichromate print; 24.5 x 18.7 cm (image/paper). Julien Levy Collection, gift of Jean and Julien Levy, 1978.1075.
[1] Gertrude Käsebier. Edward Steichen, Frances Delehanty, Charlotte Smith (Paddock), and Hermine Käsebier (Turner) at Voulangis, France, posed in the spirit of the French Impressionists, 1901. Glass negative; 8 x 10 in. The Library of Congress, Washington, D.C.