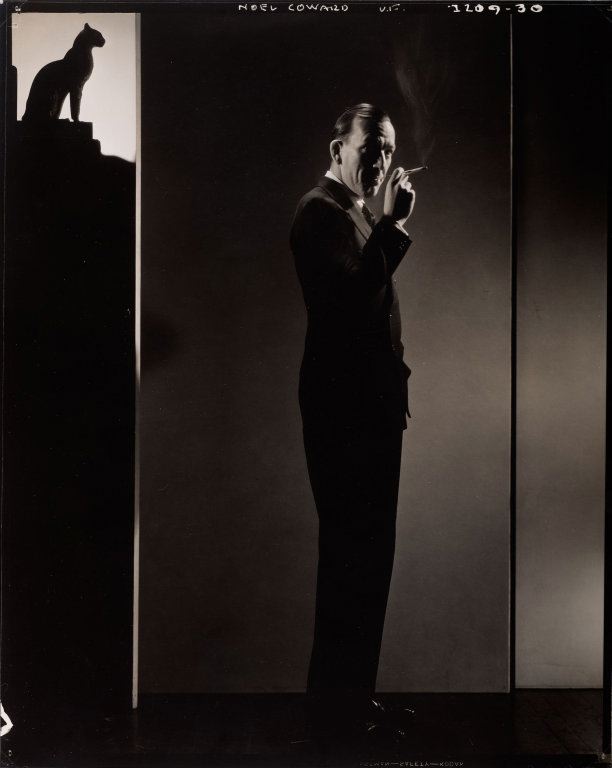 Steichen's earliest work for Condé Nast continued the established Pictorialist style, but he soon began to use artificial light sources, high contrast, sharp focus, and geometric backgrounds—techniques borrowed from fine-art and stage photography, which gave his images a fresh, unprecedentedly modernist feel. Steichen's greatest accomplishment was to blur the lines between celebrity portraiture, fashion photography, and advertising, creating a hybrid image genre of foundational importance to the mix of glamour and desire that dominates magazine photography to this day.
Steichen's iconic fashion photographs and celebrity portraits for Vogue and Vanity Fair would redefine the field through their clever use of modernist aesthetics and advertising tactics. Steichen became a confident and influential impresario, promoting photography as a mass-media tool while retaining his fierce dedication to craft—views he upheld as head of the photography department at the Museum of Modern Art, New York, from 1947 to 1962.
Figure 1. Edward J. Steichen (American, born Luxembourg, 1879–1973). Noël Coward, 1932. Gelatin silver print; 21.9 x 19.4 cm. Bequest of Edward Steichen by direction of Joanna T. Steichen and George Eastman House, 1982.328. © 2015 The Estate of Edward Steichen/Artists Rights Society (ARS), New York.