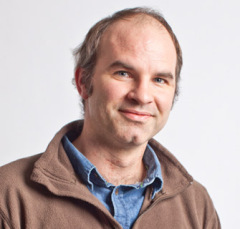 My Job and My Interests:
I am an artist and educator based in Chicago working with 3D printing and digital fabrication. My current projects include creating 3D printed books. Selected exhibitions include with the Metropolitan Museum of Art at World Maker Faire in NY, Bruce High Quality Foundation University in NY and the Center for Book and Paper Arts in Chicago. Check out my reviews of 3D printers in the Make Magazine 2014 3D Printer Buyers Guide!
Fun Facts about Me:
Drinks a lot of tea. Likes all things sci-fi.
An Artwork that Inspires Me:
Sol LeWitt – anything reductive, analytical and systems based.